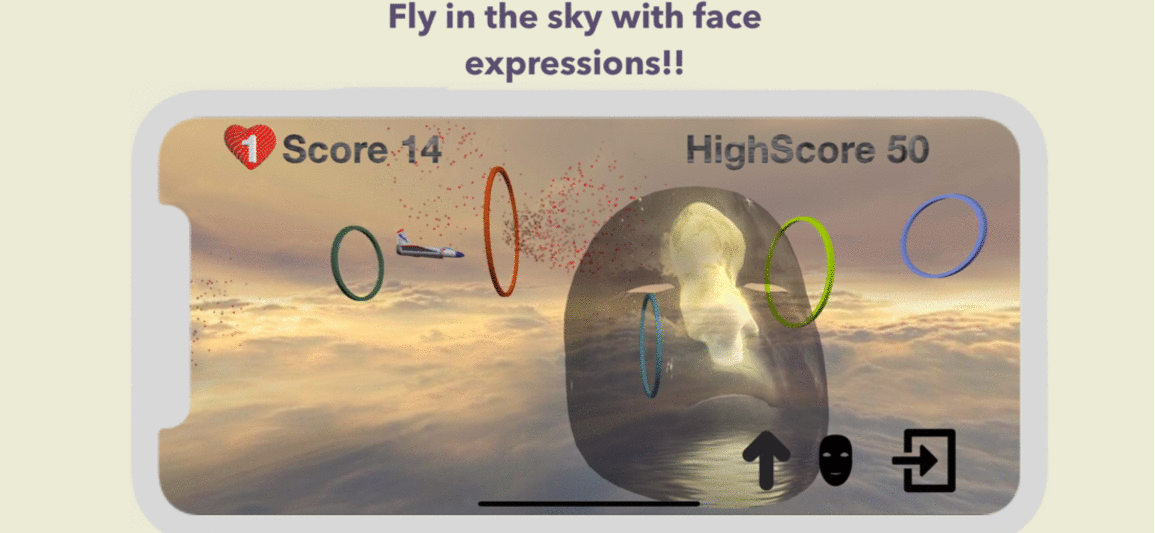 AR Fly – An Augmented Reality
AR Fly is an Augmented Reality app built on Apple's ARKit
The most striking feature of "AR Fly" game is that you can play by blinking eyes.
AR Fly uses iPhone X's TrueDepth font-facing camera to detect the facial expressions.
This is possibly the world's first ARKit app that is designed to play with facial expressions – blinking eyes in this scenario.
How to Play:
Blink your eyes to let flight object fly in the sky. Ensure you pass the flight object through the rings to score. Game provides the GameCenter's leadership board to compare your score with other players.
Game is very simple but still addictive. It's a good time killer game as user just need to blink eyes at appropriate time to play.
For non-iPhone X devices – you can still play by tapping the UI interface provided.